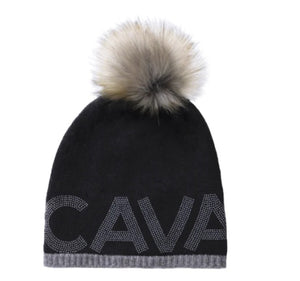 Cavallo Bine Knit Hat
Cavallo Bine Hat
This super simple, lightweight hat is perfect to wear when the seasons begin to change. You can wear this as part of your winter equestrian wardrobe, every day of the week. 
high quality fine knit hat with faux fur bobble in exclusive look
contrasting stripe on the bottom of the hat
all round exclusive Cavallo lettering made from small, silver nail heads
inside lined with soft fleece in the lower area
 57% polyacryl, 40% polyamide, 3% wool
Life is too short to live without the Cavallo Bine Hat. Be happy. Be Content. Be Satisfied.